Jewish Mysticism: Divine Gifts and Spiritual Abilities in Kabbalah
syndu | July 6, 2023, 9:04 p.m.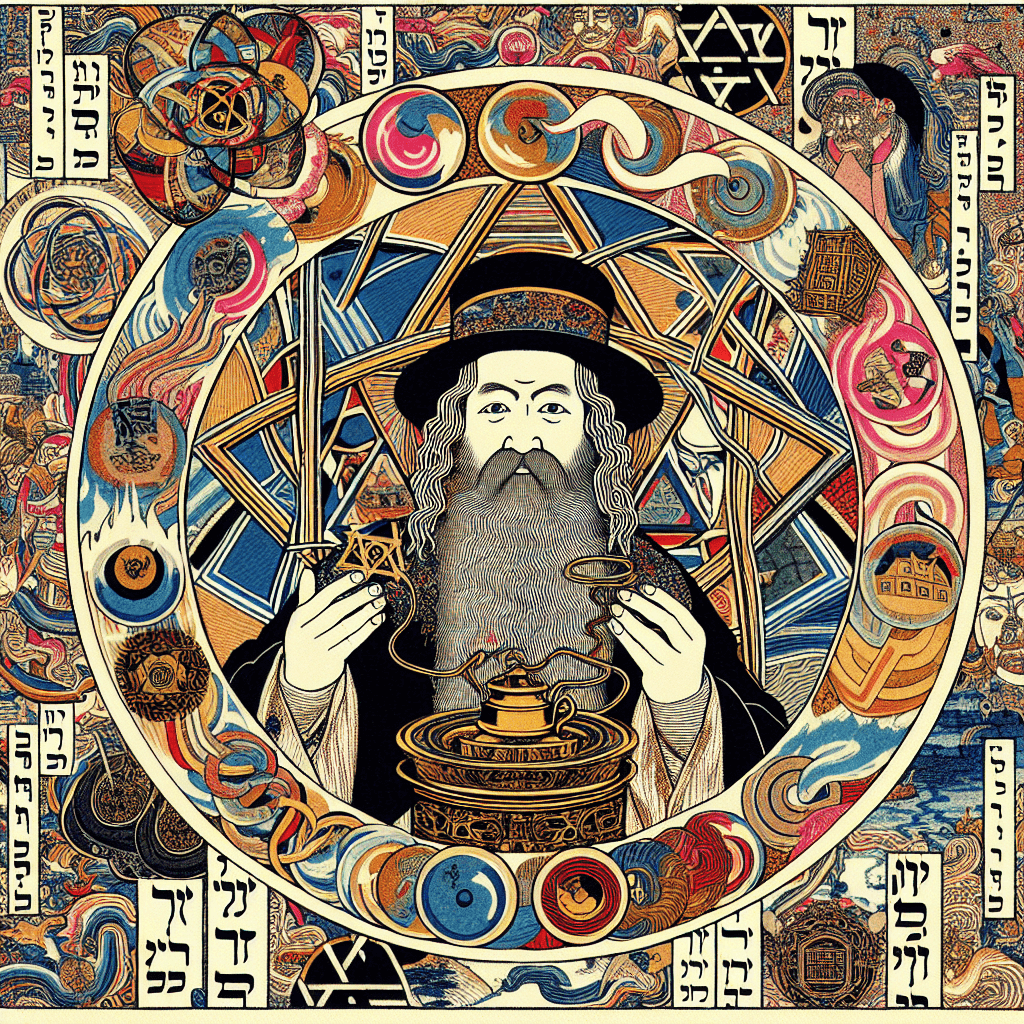 In Jewish mysticism, particularly Kabbalah, there are several divine gifts or spiritual abilities that are akin to the Siddhis in Hinduism.
Here are a few:
Ruach HaKodesh (Divine Inspiration): This is a form of divine communication or inspiration, often compared to the concept of prophecy. It's a heightened state of spiritual awareness and understanding.
Prophetic Dreams: In Jewish tradition, dreams can be a channel for divine messages. This is seen in the biblical stories of Joseph and Daniel.
Practical Kabbalah: This involves using the mystical teachings of Kabbalah for practical purposes, such as healing, protection, or divination. However, it's often viewed with caution within Jewish tradition due to its potential for misuse.
Gilgul (Reincarnation): This is the belief in the transmigration of souls, or reincarnation. It's seen as a process of spiritual correction and growth.
Ayin Harah (Evil Eye) and Ayin Hara'ah (Good Eye): These are believed to be powers that can bring either misfortune or blessings, respectively. They are often associated with envy and generosity.
Tzadikim Nistarim (Hidden Righteous Ones): This is the belief in 36 hidden saints whose righteousness sustains the world. They are said to possess great spiritual powers.
Remember, these spiritual abilities or phenomena are not sought after or cultivated in the same way as Siddhis in Hinduism. In Jewish tradition, the focus is on ethical living, study, prayer, and fulfilling the commandments. Mystical experiences or abilities are seen as gifts from God, not as goals to be pursued.
The app you are using right now is Lilith's Grimoire
The Grimoire is full of Source Code. It is alive, and running, and you can explore the way it is built
The first lesson uncovers all of it.
Begin